FAQ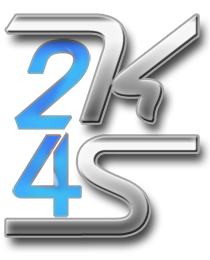 Frequently Asked Questions
Steve, do you ever get tired of being so handsome and wise?
OK, nobody ever asked that but it would be nice if someone did. you could be the first :)
Is my payment information secure?
Yes, we use a secure payment gateway hosted on our shopping cart provider (bigcommerce). We do not store your credit card information on our server. If you prefer to pay with personal check or money order, we offer that form of payment in our checkout.
Is shipping really free?
Yes, if your shipping address is in the continental U.S. then shipping is free with no minimum order.
Do you charge sales tax?
We charge sales tax on the product price for orders shipping to California at the applicable sales tax rate at the time of ordering. You will see the amount in the checkout before you finalize your order.
Do you ship Internationally?
Yes we ship to almost every country in the world. Add an item to the cart and enter your shipping address in the checkout to see the shipping fee before you finalize your order.
I have a different question about shipping, tracking my order or returns.
you can find that information here, on the shipping and returns page.
Can you tell me what size instrument I need to buy for my child?
Yes we can. you can either contact us directly or check out our guides on guitar sizes and violin sizes.
Can I get a discount if I make a larger order?
In some cases yes, depending on the size of your order and the products. Contact us directly for more info.
Can you give me a quote for my school's instrument purchase?
Yes we certainly can. Just send us a list or purchase order via our contact us page and we'll get you a quote ASAP.
Can you help me to choose the right instrument or gear for my needs?
Absolutely! We are owned and operated by musicians, for musicians. The owner of 2kool4skool is an internationally recognized, award winning songwriter, producer and musician. If one of our experienced customer service reps can't answer your questions then you can speak to him personally. Be careful though. He'll talk your ear off about gear. He's obsessed with music. Don't say I didn't warn you.