About Us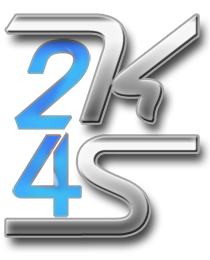 2kool4skool Musical Instruments is a music store created by musicians, for musicians.
Founded in 2003 by Stephen Barry, award winning composer and music producer, as a way to supply local schools with discounted high-quality instruments, 2kool4skool Music has steadily grown into the full-service musical instrument retail outlet that it is today.
While Stephen enjoys playing boutique guitars and pedals, collecting vintage synthesizers and using high-end recording equipment, he knows that most musicians, especially those starting out, can't afford to spend that kind of money on gear. 2kool4skool.com is dedicated to getting the sound you need for a whole lot less dough.
Advancements in technology, manufacturing processes and distribution mean that there are more choices and higher quality instruments available than ever before. 2kool4skool selects the best manufacturers and products for the money, all over the world, and brings them to you at prices you can afford, with service you can rely on.
Does this mean that we skimp on something else? No way! We use our economies of scale to negotiate better prices with manufacturers. We use our high shipping volume to negotiate discount rates with carriers so that we can offer you free shipping. We take advantage of Stephen's music industry contacts to discover new products, research trends and get ahead of the curve to bring products to market before anyone else. All the while, we are still able to offer a generous return policy, full manufacturer warranties, and pre and post-sale product support.
We are a professional company, but not a huge company. Not so big that we can't give every customer personal attention that you just don't get with most companies. We'll never put your through an endless loop of directories. If you happen to call 2kool4skkol for any reason, you just might end up talking to Stephen. If you do, we hope you have a few minutes...or more. He'll talk your ear off about guitars, synths, recording, songwriting, even photography or European football. Don't say we didn't warn you :)